Maksimal™ TCP (Top Load Case Packer)
Aagard is introducing a new Case Packer to its popular Maksimal Series. The Maksimal™ TCP (Top-Load Case Packer for Pouches) can operate as a stand-alone machine or integrate with the Maksimal Series FPS for a complete packaging system. The Maksimal Top-Load Case Packer for Pouches can accommodate a wide range of pouch styles, materials and sizes, and operates at speeds of up to 200 pouches, or 25 cases, per minute.
»
View the Brochure
Maksimal™ FPS (Flexible Pouching System)
Aagard is combining continuous motion pouch forming, filling, and sealing for the first time. The Maksimal™ FPS is redefining HFFS and bringing advantages that cannot be found elsewhere. The Maksimal™ FPS is able to run thinner, less expensive films, and run faster. The Maksimal Series™ entails a unique frame and control cabinet approach that minimizes field wiring and provides superior machine access. The modular approach of the Maksimal Series™ provides flexibility for system configuration and for future changes in the field.
» View the Brochure
Run Thinner Films to Reduce Cost: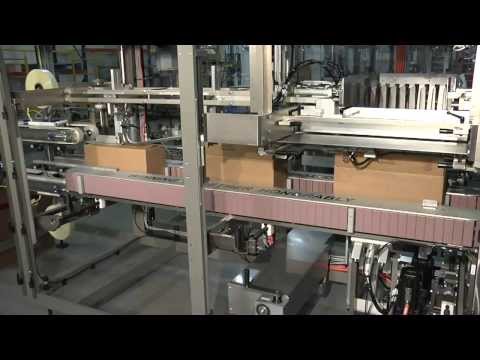 The Maksimal Series™ successfully runs filmof which no other HFFS machine can. The film is transported at a lower, continuous rate while resting flat during sealing. The seals are made with independent sealing stations, resulting in material print requirements that are far less stringent than on traditional machines.

Run Bigger Pouches, Faster:
Continuous motion forming, filling, and sealing adds significant speed gains compared to the intermittent machines currently available on the market. Maksimal™ allows you to design the package you need without worrying about the limitations associated with the "duplex" and
"triplex" approaches used by others.
Open Options to Reconfigure in the Field:
Aagard's innovative approach to modularity and the control of the machine has resulted in a system that is easy to service and reconfigure as required. We know product life and packaging style can be dynamic so we make it as easy as possible to reconfigure your Aagard equipment and reutilize it.

More Filling Time to Run Tough Products Others Can't: Funnels that travel with the pouches provides significantly more time to retrieve products into the pouch than on single point fill machines.